Gold Edition: Includes Game and Season Pass, which gives fans and newcomers an extended Tom Clancy's Rainbow Six Siege experience.

Exclusive Operator Access: Season Pass is your VIP membership, giving players instant access to 8 all-new operators released throughout 2016 with 7-day exclusive access.

VIP Perks: Receive 5% permanent Renown Boost, an Exclusive Weapon Skin, extra Daily Challenges, 600 credits, and more.

The Rules of Siege: Five versus Five. Infiltrate versus Fortify. Team-based strategy meets intense, tactical combat.

Single-Player, Multiplayer, or Co-Op: Terrorist Hunt is back! Stop the White Masks terrorist threat alone or with friends.
Dive into explosive 5v5 gameplay, high stakes competition, and thrilling PVP team battles. Tom Clancy's Rainbow Six® Siege features an ever-expanding experience with limitless opportunities to perfect your strategy.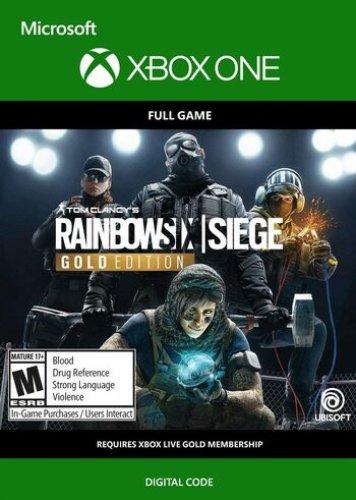 Nessuna recensione trovata!